1 Allotment of 540 SM
Percentage of land correspond to 540 SM
Not including Eco Vida Urban House/Farm
$130'000.000 COP
43.000 USD Dollars
2 Allotment of 540 SM
Percentage of Land Correspond to 1080 SM
Not including Eco Vida Urban Houses/Farms
$220'000.000 COP
73.000 USD Dollars
4 Allotment of 540 SM
Percentage of Land Correspond to 2160 SM
Not including Eco Vida Urban Houses/Farms
$400'000.000 COP
133.000 USD Dollars
Lot 11.150 M2 18 Allotments of 540 M2
Great lot to develope whatever you want
$1'400.000.000 COP
350.000 USD Dollars
Eco Vida
This project is located in Subia Town, municipality of Silvania with a total land of 21.600SM. Subia is a beautiful growing town where we can find a police station, hospital, place for sports events, school, different businesses and most importantly, a community of honest, hardworking and kind people.
ECOVIDA CONSULTANCY DOCUMENT. INVEST IN A EARLY STAGE.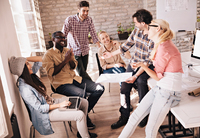 The attached file includes the description of the project and the Eco Vida consultancy document with the topography, land studies and generalities made by professionals, it is published in order to give you all the information regarding this project.
It is a perfect opportunity to make an initial investment in this awesome venture.
REQUEST MORE INFORMATION
Let us know your inquiries and we will respond to you as fast as we can.