Eco Vida
The priority is people, the planet, and prosperity. Made by selected materials, water recycling systems, geothermic resources, and solar panels. If you have land go to create an urban farm to produce organic food, and an apiculture place, providing a high quality of life, improved health, creating a new concept of life.
---
Save Energy
Through a modern system of energy use.
Renewable energies
Solar Energy, Geothermal, waste reuse.
Save Water
Water recycling system in its different stages.
Quality of Life
Imagine life without the traffic of a big city, but with the advantages of it
Quality of Air
Construction industry is responsible for as much as 40 percent of man-made carbon emissions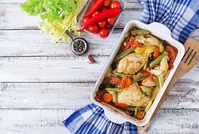 Quality of Time
Your house, Your time, Your business, Your life, Your dreams.
TAX INCENTIVES
We leave here a guide where you can find the law, decrees, and resolutions that establish, develop and regulate the access to the tax incentives for investing in environmental and renewable energy projects.